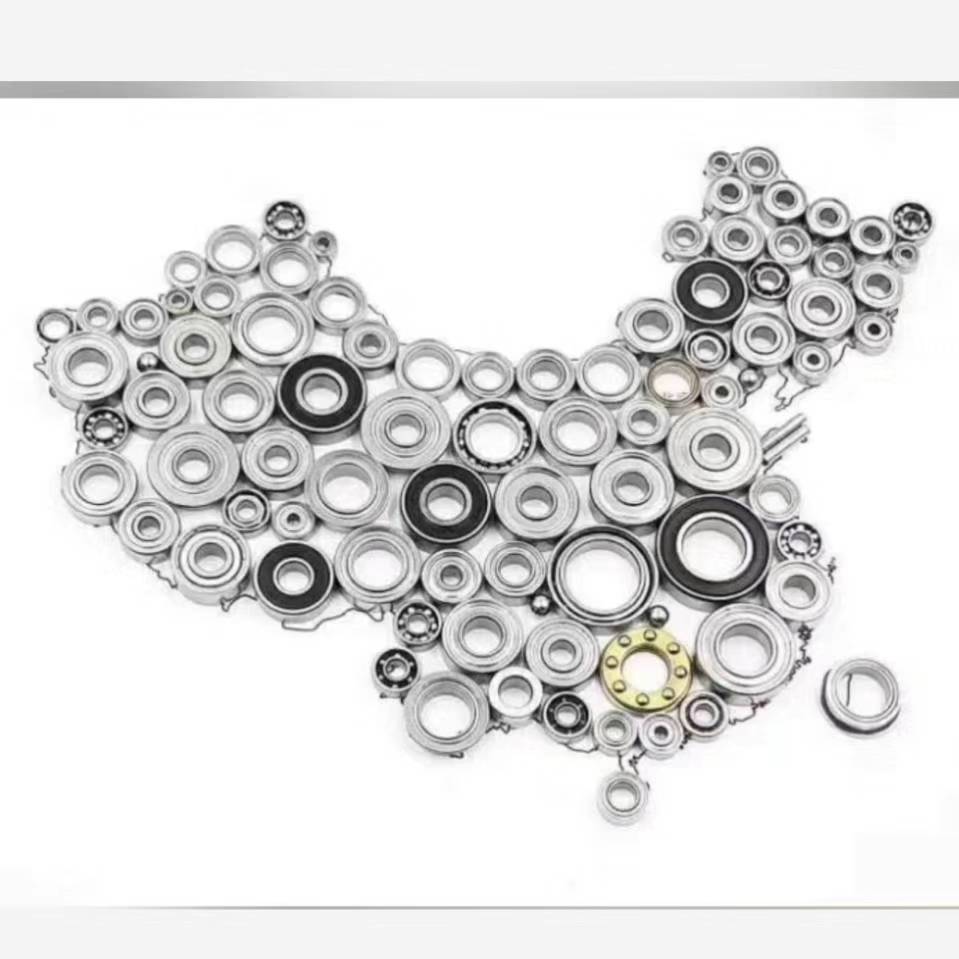 Bearing model includes front code, basic code, and rear code
The basic code represents the basic type, structure and size of the bearing. It is the basis of the bearing code; the front and rear codes are supplementary codes added around the basic code when the structural shape, size, tolerance, and technical requirements of the bearing are changed.
The basic code is composed of bearing type code, size series code, and inner diameter code except for needle roller bearings.
Type code:
0 Double row angular contact ball bearings
1 Self-aligning ball bearing
2 Spherical roller bearings and thrust spherical roller bearings
3 Tapered roller bearings
4 Double row deep groove ball bearings
5 Thrust ball bearing
6 Deep groove ball bearings
7 Angular contact ball bearings
8 Thrust cylindrical roller bearings
N cylindrical roller bearing
Double or multiple columns are represented by the letters NN
U outer spherical bearing
QJ four point contact ball bearing